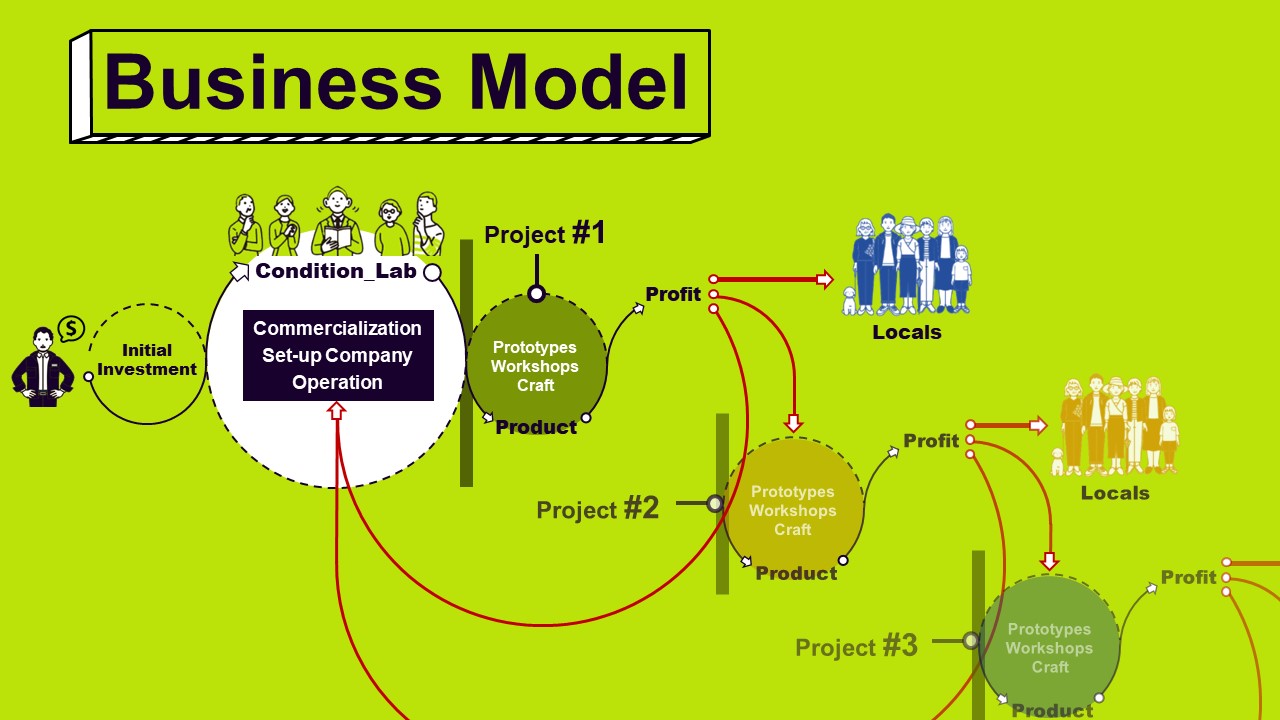 S-KPF
Hong Kong, 2021
Sustainable Knowledge Transfer Project Fund


Condition_Lab is a non-profit organization that seeks to improve the living conditions of rural communities in China, by developing a new housing typology that preserves local cultural heritage, fosters financial self-sufficiency and enables interaction between Hong Kong and Mainland youth.

Rural Chinese settlements today, face an unprecedented exodus of their working age population to urban areas, in the process creating a distorted society in urgent need of regeneration. Villages, the basic unit of China's social structure, are disppearing at alarming rates and with them their associated culture that for centuries has defined rural communities. The villages quest for modernization cannot be quelled, yet how and in what time frame villages transform can be adapted and through this project designed as to integrate their cultural DNA into the inevitable evolution.

For Dong Minority communities traditional architecture represents more than simply buildings, it embodies a sustainable ecosystem that connects villages to their natural and social resources. Since 2018, the Condition Lab has actively been researching, designing and fabricating architectural prototypes that address these rural conditions, working in serveral areas such as disappearing Dong minority villages in Hunan province, abandoned Hakka settlements in Guangdong province and most recently in the forgotten rural villages of the New Territories in Hong Kong. The premise of the Lab's work is to design solutions that calibrate the inevitable transition to modernization without losing the villages cultural DNA.

Our business solution aims to build on the research foundations the team have established in the Dong minority village of Gaobu (Hunan Province) and expand an existing family-housing pilot project into a business model that could br applied in the future to multiple rural villages in China, Hong Kong and potentially even further afield in Asia.




Research Team
Prof. Peter W. Ferretto
LAM Man Yan Milly
WONG Yuk Tsin Beryl
FUNG Sze Wai Veera
LIU Ziwei Paula