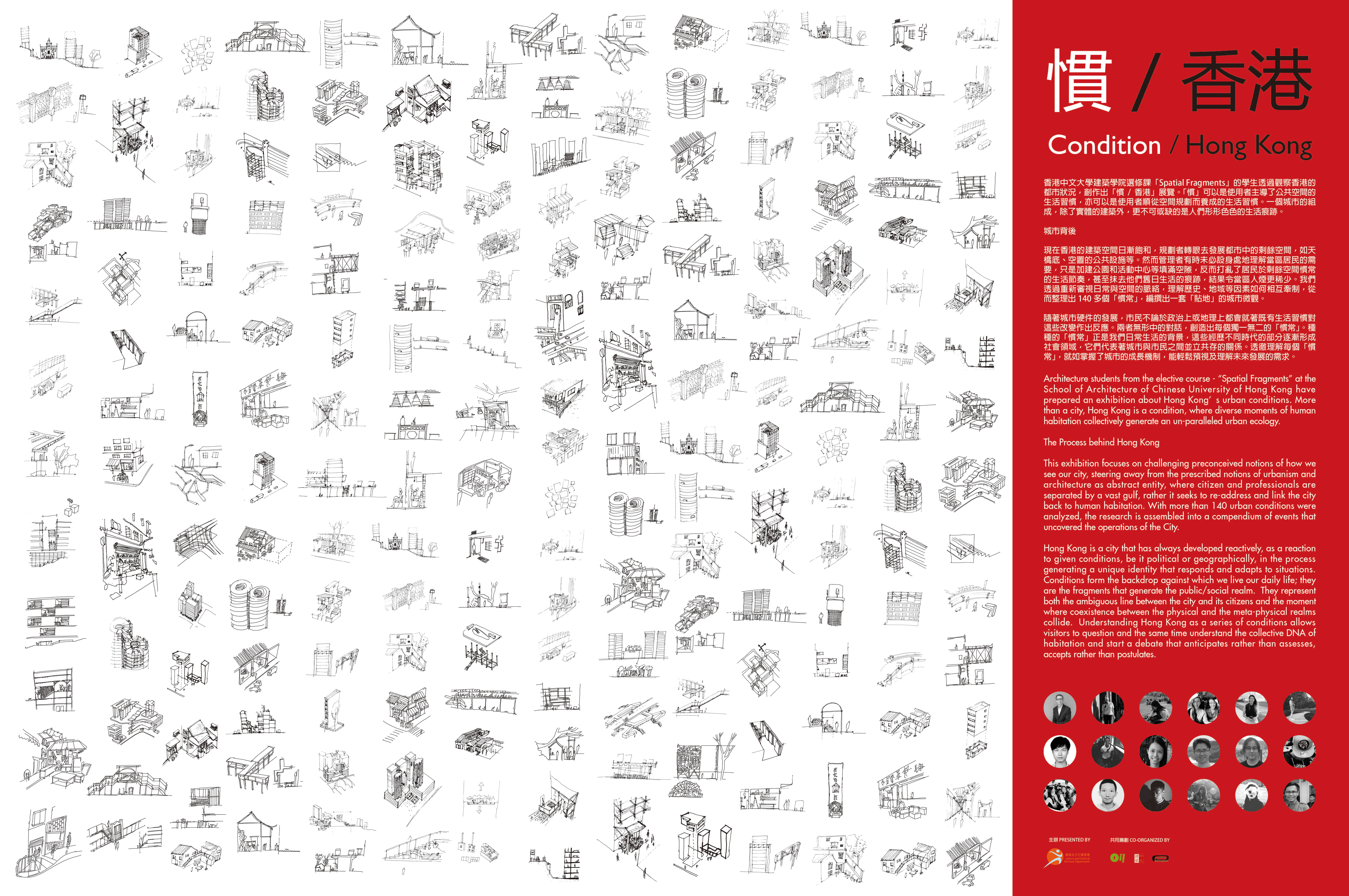 Oil Street
Hong Kong, 2016
Condition/ Hong Kong
More than a city, Hong Kong is a condition, where diverse moments of human habitation collectively generate an un-paralleled urban ecology. This exhibition focuses on challenging preconceived notions of how we see our city, steering away from the prescribed notions of urbanism and architecture as abstract entity, where citizen and professionals are separated by a vast gulf, rather it seeks to re-address and link the city back to Human Habitation.
Hong Kong is a city that has always developed reactively, as a reaction to given conditions, be it political or geographically, in the process generating a unique identity that responds and adapts to situations.
Conditions form the backdrop against which we live our daily life; they are the fragments that generate the public/social realm. They represent both the ambiguous line between the city and its citizens and the moment where coexistence between the physical and the meta-physical realms collide. Understanding Hong Kong as a series of conditions allows visitors to question and the same time understand the collective DNA of habitation and start a debate that anticipates rather than assesses, accepts rather than postulates.
The most intense urban conditions in the planet are found in Hong Kong, "Condition/Hong Kong" seeks to uncover the process behind how the city operates: from the invisible interconnected networks to the adjustable and adaptive systems that HK constantly generates to survive and adapt.

Exhibition Team
Prof. Peter W. Ferretto
Students from Class ARCH5131b